About Us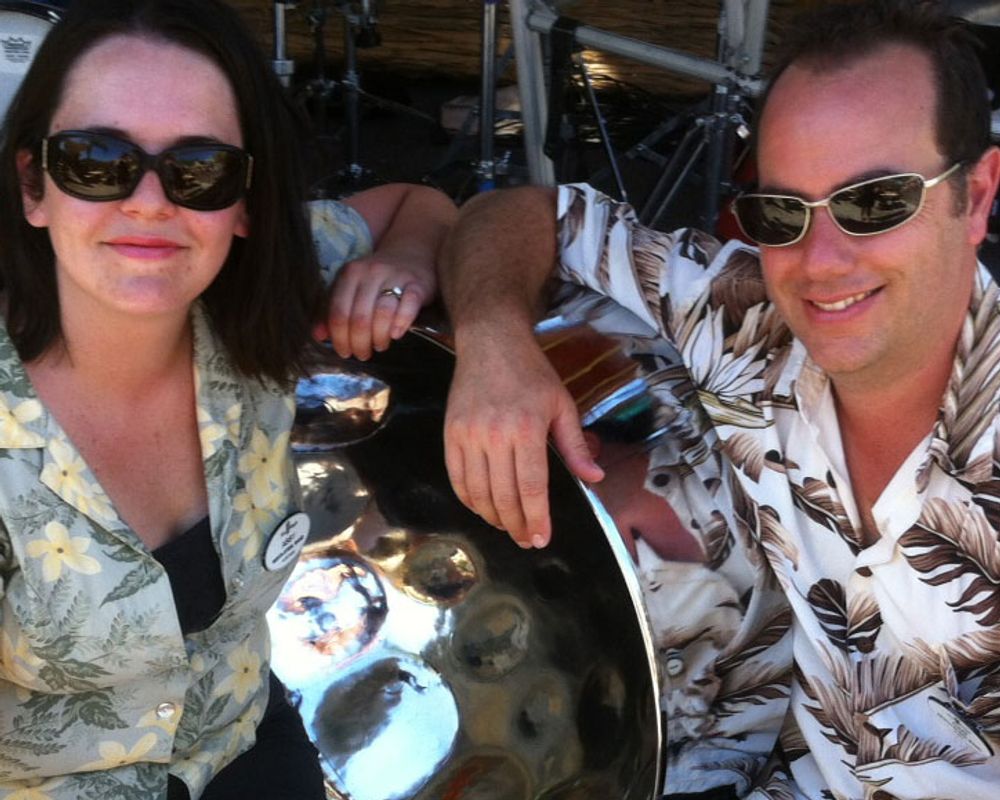 Nesta is lead by a husband and wife team - Abby and Dan - who are seasoned, professional musicians; their specialties are steel drums and Caribbean music.
Abby and Dan met in 2002, and realized they had a musical match in each other as well - they started performing together almost immediately. They have played for thousands of different types of events - casual to swanky - yet, they have a special interest to make each one unique and memorable. Their past clients have ranged from enthusiasts, to West Indians, to other well-known professional musicians.
Both Abby and Dan are both passionate about steel pan and Caribbean music, and have studied it intensely, down to its nuances; they have a special fondness for reggae, soca, ska, and calypso. Abby and Dan both attended CalArts (but at different times), which is renowned for its magnificent world music program. Over the years, they have cultivated a great sound together, while continuously striving for excellence on their instruments.
They are longstanding, accomplished musicians here in Los Angeles. Performances range from live to recorded, as they are both called to play steel drums for TV, film, commercials, and albums. Their band, Nesta, is composed of a number of other professional Caribbean musicians with whom they love performing.